Managed Mobile WAN Service
miniCom has designed a Managed Mobile WAN Connectivity solution from the SIM up. minCom M2M SIMs (all SIM form factors available) have no superfluous code or settings. There are no PLMN lists, Java or steering apps. Everything on the SIM is focused on the minCom M2M OS, with the objective of ensuring the device and the network manage connectivity, not the SIM.
Our partners geo- redundant, highly resilient network architecture supports some of the world's largest financial institutions. The Mobile Core has been entirely refreshed in the past 12 months, with clearly defined and regularly audited change management processes to ensure unparalleled network reliability.
Managed Mobile WAN Service Features
SIM Management Platform
minCom's clear and easy to use SelfCare platform provides deep network control and insight of the customers' SIM estate.
Non-Steered, Open Roaming SIM
Free network attach and detach from 600 networks globally. Absolutely no logic on the SIM or in the minCom network that prefers a particular provider, unless upon request.
Location Services
Real Time mapping of SIM location to single Cell ID resolution. Currently works on some networks.
SIM Form Factors
All SIM form factors from 1FF (Standard-SIM), 2FF (Mini-SIM), 3FF (Micro-SIM), 4FF (Nano-SIM) to embedded are available.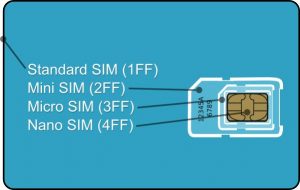 Persistent Mode Support
minCom has always supported and will continue to support this mode. minCom's recent network core upgrade provides it with functionally limitless network capacity.
Real Time Data
minCom's SelfCare platform obtains data from a Diameter not Radius server. This provides, real time information on session activity, which network the device is attached to, its Cell ID as well as the past 48 hours of sessions.
Install Ready Mode
Configure operational tariffs to start charging only when commercial data commences.
Dynamic Coverage Control
Dynamically take networks in and out of usage on groups or individual SIMs for diagnostic purposes. If a single device is having issues, it can be temporarily removed from a network, the SIM rebooted and re-tested. This removes the mobile network as a cause of problems when fault finding.
Geo Fencing
Ability to set a Geofence around a network, area or Cell ID(s) and receive email notification and/or suspend the SIM if it moves.
Fixed Private IP
Fully redundant MPLS or VPN Interconnect is available. As well as the ability to use minCom DHCP scope with customers' own IP range through miniCom's network to the SIMs.
Fixed Public IP
miniCom is able to offer public fixed IP addresses to SIMs.
Direct SMPP Bind for SMS to devices
For device management, the customer can send an SMS to their SIMs from SelfCare.
Test Ready Mode
First 50kb of data Free of Charge.
Unique SelfCare Platform Features
miniCom's SIM Management platform offers unrivalled depth and breadth. Uniquely among Tier 1 Telecom Operators, miniCom opens its network controls to customers as widely as possible.
Real Time, Function Rich Estate Management
Real Time Diagnostic Platform
Prepaid & Postpaid Models
Network Attachment, HLR Statistics, Deep Reporting
Dynamic Coverage Selector, Location Information
Test kits available
Well developed API with fast calls, constant development
Your own domain with branding, customized commercials and a portal for your customers and channel partners
Support multiple LPWAN technologies